About Us
Welcome to Victorious Life Church! "Where Winners Are Developed"
We are so excited about what God is doing in the 21st Century Church, carrying the Gospel's message of Jesus Christ to every city, state and country via live streaming internet. Visit our streaming services at www.bishopmarktolbert.com

JOIN US FOR ANY OF OUR WORSHIP SERVICES
Sunday Morning Services:
Christian Education 9:00am - 10:00am
Fellowship Breakfast 9:00am - 10:00am
Extreme Worship Experience 10:00am - 12:00pm

Tuesday Evening Services:
Bible Study 7:00pm - 8:00pm

Victorious Life Church
3400 Paseo Blvd.
Kansas City, MO 64109
Donation
Choose a campaign for your donation from the drop down.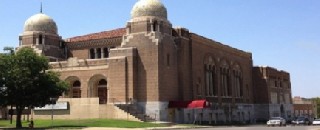 A Cheerful Giver
When I tithe, God promises to:
Open the windows of heaven and pour out for me a blessing
(Malachi 3:10)
When I give, Jesus promised: If I give, it will be given to me.
With the same measure I give, it will be given back to me.
Paul said: He who sows bountifully will also reap bountifully.
(II Cor. 9:6, Galatians 6:7)
As I sow today's seed, I am believing the Lord for:
Better Jobs * Raises and Bonuses * Promotions
Benefits * Sales and Commissions
Unexpectant Checks in the Mail
Gifts * Bills Paid Off Supernaturally
Settlements * Estates and Inheritances
Homes * Cars
Rebates and Returns *Debts Cancelled
Royalties Being Received
Because I am a 100% Tithers I Can Expect All These Things and So Much More!